Kroger Community Rewards Program
Jump to navigation
Jump to search
How Can You Help hack.rva?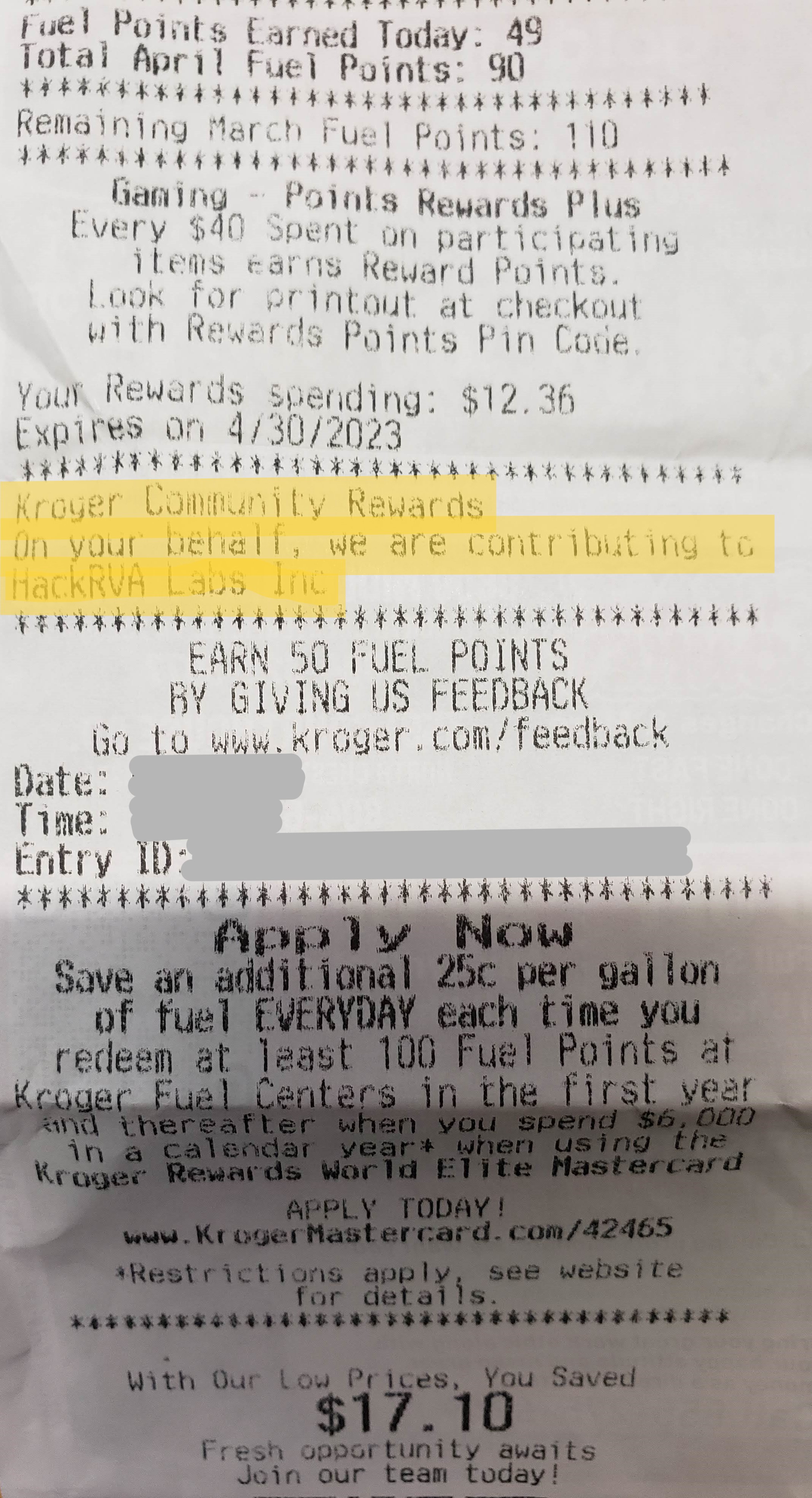 Do you like hack.rva? Do you want to support hack.rva at no cost to you?

The Kroger Community Rewards Program is a program offered by Kroger where hack.rva can benefit from your shopping. Here is how it works.
Create a digital account.
Link your Card to hack.rva! (NPO number LX806)
hack.rva earns!

Wow! That was easy! ...and hack.rva REALLY appreciates your support! Thank you!

When you check out at Kroger check your receipt and it will indicate that you are part of the Community Rewards Program!